NovaCast is delighted to announce that our new website is up and running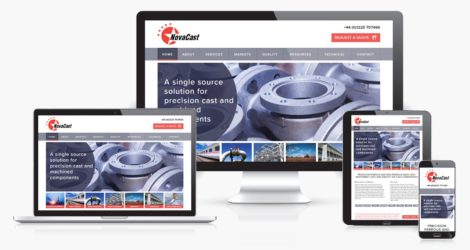 After months of hard work, our fully re-developed website is here. It's a comprehensive information resource covering casting techniques, metal specifications and casting capacities but just as important, it is also a window on our business. It's a way to get to know us and the way we do things both at our Melksham Foundry and through our partners in the Far East.
Metal casting as an industry goes back thousands of years but the business is continually evolving as new technologies come on stream, new markets open up and opportunities grow for collaborative working across the world. Our new website better reflects the business we are today – one based on tradition and craftsmanship but equipped for the demands of the modern era from the latest casting simulation software to state-of-the-art Coordinate Measuring Machines.
For Richard Phillips, Sales Director at NovaCast, the new website is a key element in re-positioning the business as a major supplier of both ferrous and non-ferrous castings across a wide range of demanding industries: "From stainless steel valves for the Offshore Oil & Gas industry to safety-critical braking components in the Rail industry and pump components for solids handling and water management we really have become a single source solution for precision cast and machined components. We are very proud of what we have achieved and the new website will help us to convey that message to a much wider audience."
The website is fully responsive so will provide a consistent user experience whichever device is used to access it.
To discuss your requirements, call a member of NovaCast's team on +44 (0) 1225 707466, send us a message here or email sales@novacast.co.uk.