Brexit: Snakes and Ladders on an industrial scale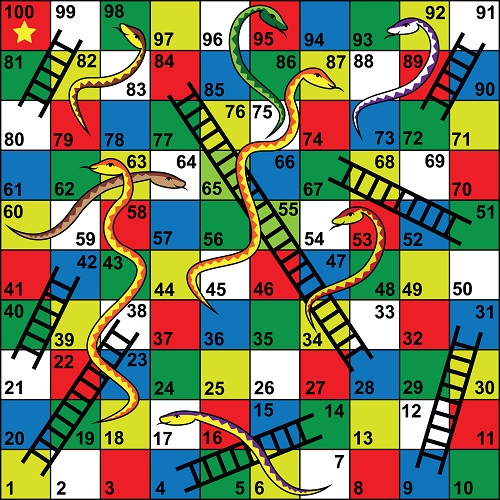 So here we are. Almost a year since Article 50 was invoked and the countdown to Brexit began. The political debate rumbles on and the media frenzy about the looming "cliff edge" if no deal is agreed is gathering pace. Against this backdrop it is easy to assume that the UK economy, and UK manufacturing in particular, is holding its collective breath and waiting for the politicians to decide our fate.
For us at NovaCast, however, the reality is that the whole business landscape changed on the morning of the 24th June 2016 when the Brexit Referendum result became clear and the value of the Pound tumbled over-night.
Our business started out, some 37 years ago, as a traditional non-ferrous foundry trading locally. As the business grew we were faced with a growing international customer base and rapidly increasing international competition. In response, the management team, led by Sales Director Richard Phillips, set up supply-chain arrangements with foundries in the Far East. This allowed NovaCast to broaden the range of casting processes and alloys we could offer, and to maintain a competitive edge – particularly in the high-volume stainless steel and cast iron markets.
Today, in addition to operating a successful UK foundry, NovaCast imports castings from the Far East (mainly China) and exports fully finished cast components to North America and Europe with many also destined for the Middle East. For a relatively small business, grappling with the intricacies of international contracts, extended supply chains and hedging against foreign currency uncertainty has kept the management team fully occupied. So, the initial shock waves that hit the currency markets when the Brexit result became clear had the potential to undermine NovaCast and our trading partners.
For us, the biggest ever one-day fall in the value of the Pound followed by a sustained decline fuelled by uncertainty in international money markets, was at least in part mitigated by the foresight of our Directors in forward-buying the foreign exchange we needed for the following 6 months and increasing stocks in the weeks leading up to the referendum. Contracts were in place with both customers and suppliers so the initial turbulence was not a threat to the viability of the business.
The impact of that day in terms of future trading conditions was, however, clear for all to see. Large international customers have been keen to mitigate their own risks by seeking to pass on the effects of exchange rate volatility to their supply chain through ever more complex costing exercises and contractual arrangements. In turn, we have been exerting whatever pressure we can on our Far Eastern suppliers to ensure they, and we, remain competitive.
For Richard Phillips, the most immediate impact of the Brexit vote has been a massive increase in his workload as he seeks to re-establish equilibrium while planning for a very different world than he was expecting just a few months ago. One of NovaCast's strengths, and of many small and medium sized businesses throughout the UK, has been our ability to react to change, to innovate and look for new opportunities rather than dwell too long on the past.
As Ian Stuart, CEO of HSBC recently commented; "UK companies cannot afford to freeze their business plans and wait for uncertainty to lift. Companies are already finding new ways to break through post-Brexit stasis."
After the initial shock there has been a sustained period of very hard work, lots of international travel to suppliers and customers, and continued investment in marketing to raise the company profile and attract new enquiries. As a result, NovaCast has emerged with new contracts and many new opportunities.
It is pretty obvious, however, that we have a long way to go before anyone really knows what environment businesses like NovaCast will have to operate in post-Brexit. Opportunities and threats lie ahead but, according to Richard Phillips, now isn't the time to batten down the hatches.
"We have always been an outward looking business and have chosen to view Brexit as an opportunity. Who knows what risks and challenges we will be faced with in future but a positive approach and a willingness to engage with business partners from around the world has worked for us so far."
Amidst all the doom and gloom, political hand-wringing and inter-party sniping, it is easy to imagine that manufacturing in the UK is in a state of limbo. The reality is that those operating in the real world are focused on finding practical ways through the challenges being faced every day. They are looking for new export opportunities while exchange rates are favourable and preparing as best they can in an uncertain world. Whatever your view of Brexit and the process leading up to it, it is encouraging to note that UK manufacturers are, at the moment, side-stepping the snakes and taking advantage of the ladders that are offered to them. Long may it continue.
For advice, a competitive quote or just to discuss your casting requirements, visit www.novacast.co.uk, call on +44 (0) 1225 707466 or email sales@novacast.co.uk.