NovaCast invests in Synchro ERP system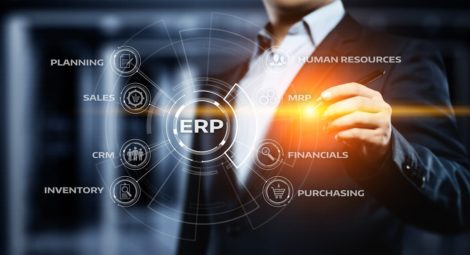 As part of its ongoing programme of investment, expansion, and modernisation, NovaCast has just upgraded its business management software to Synchro ERP. Synchro is a fully integrated, flexible, and robust software suite developed specifically for foundries.
For NovaCast, it was important to find an Enterprise Resource Planning (ERP) system that was capable of adaptation to fit the existing processes and working practices within the business. One that was designed to work in a foundry environment, rather than one that required compromise or significant customisation costs.
Synchro ERP fitted this requirement perfectly. It covers all the usual business management requirements, such as sales and purchase order processing, employee time management, stock control, etc. In addition, however, Synchro delivers a host of foundry-specific functions, such as casting tracking through all functions, melting control, heat treatment tracking, quality plan tracking, a foundry-specific scheduling tool, and many more options that cut costs, improve efficiency, and ensure quality is maintained.
The system also integrates with Microsoft® Windows® Services. These sit on the server and automate tasks such as email, data import and data export, as well as integrating with all Windows® software applications.
Installing an ERP system is one of the pieces of a complex modernisation programme that has seen the expansion of the engineering design department, incorporation of the latest casting simulation and 3D modelling software, and the expansion of the Far East supply chain. As Richard Phillips, Sales Director at NovaCast commented, "The new ERP system is an exciting addition and one that draws together and optimises all of the enhancements we have made to the business over the last couple of years. Today, NovaCast is a thoroughly modern and truly international business, and we are looking forwards with a high degree of confidence".
For help and advice or to discuss your particular requirements please contact our technical sales team on +44 (0) 1225 707466, complete our online contact form or email sales@novacast.co.uk.