NovaCast Invited to Join Wiltshire Air Ambulance 100 Club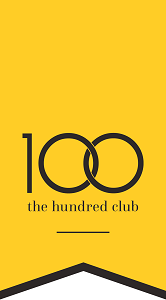 In recognition of its ongoing support for Wiltshire Air Ambulance, NovaCast has been invited to become an honorary member of the 100 Club, the elite club for businesses pledging larger sums. In addition to the monthly contribution by NovaCast, staff members, led by Sales Director Richard Phillips, have already completed sponsored events to raise money for this hugely worthwhile cause.
Next on the agenda for fundraising events is the 2019 Bath Half Marathon on the 17th March in which Richard and his daughters Alyesha, Lauren and Natasha are regular competitors. Richard will be encouraging other staff members to participate in fundraising events to support the charity even more.
Richard Phillips commented; "It is a great honour to be invited to join the Wiltshire Air Ambulance 100 Club and is very much appreciated. I would urge businesses in the local area to do their bit to support this vital service, which is almost entirely funded by donations from the local community."
You can find out more about and support the work carried out by Wiltshire Air Ambulance by visiting their website: www.wiltshireairambulance.co.uk.